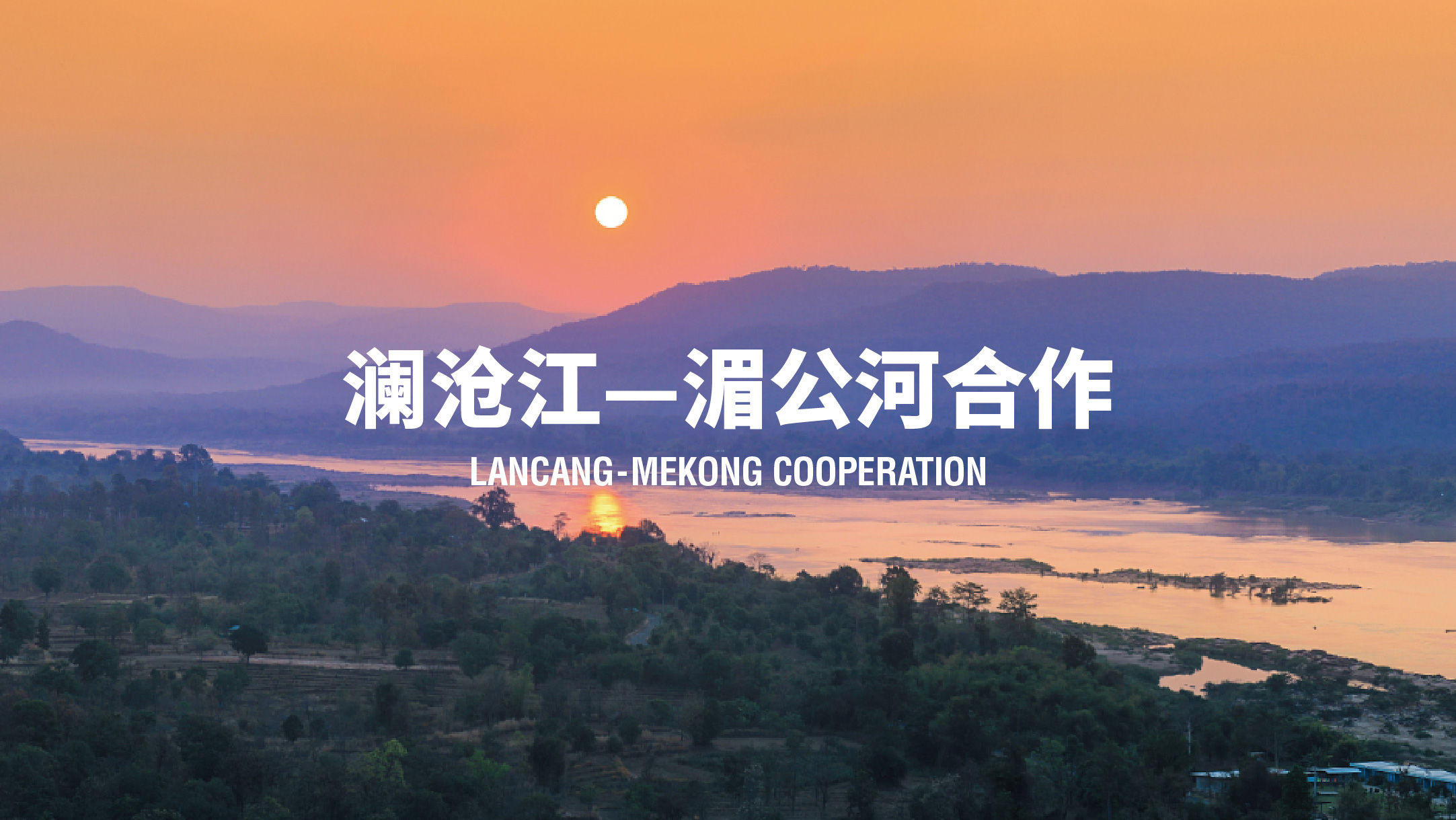 Cooperation Background
The Lancang-Mekong area is one of the regions with the greatest development potential in Asia and beyond. Lancang and Mekong differ in name, but refer to the same river—an important river running across China and the Indo-China Peninsula. Originating from China's Qinghai-Tibet Plateau, the river has its source in Yushu of Qinghai Province. It is called Lancang River in China, while in its downstream after flowing out of Yunnan Province, it is called the Mekong River, running across Myanmar, Laos, Thailand, Cambodia, and Vietnam, measuring 4,880 kilometers in length, covering an area of 795,000 square kilometers, and feeding altogether 326 million people. The five Mekong River countries are home to 230 million people and boast a combined GDP over US$600 billion and an average annual growth rate of nearly 7%. Linked by mountains and rivers, the six LMC countries feature cultural similarities, and enjoy profound traditional good neighborliness and friendship and share closely inter-connected security and development interests.
Development Path
In 2012, Thailand proposed the initiative of sustainable development of the Lancang-Mekong Sub-region, which got positive response from the Chinese side. At the 17th China-ASEAN Summit held in November 2014, Chinese Premier Li Keqiang proposed the establishment of the Lancang-Mekong Cooperation Framework, which was warmly welcomed by the five Mekong River countries. On 23 March 2016, the First LMC Leaders' Meeting was successfully held in Sanya of China's Hainan Province, which brought together Chinese Premier Li Keqiang, Thai Prime Minister Prayut Chan-o-cha, Cambodian Prime Minister Hun Sen, Lao Prime Minister Thongsing Thammavong, Vice President of Myanmar Sai Mauk Kham, and Vietnamese Deputy Prime Minister Pham Binh Minh. The meeting, with"Shared river, Shared future" as its theme, released the Sanya Declaration of the First Lancang-Mekong Cooperation (LMC) Leaders' Meeting --For a Community of Shared Future of Peace and Prosperity Among Lancang-Mekong Countries, and officially launched the LMC mechanism.
Cooperation Characteristics
LMC is characterized by pragmatism,high efficiency,focus on concrete projects. Since its launch in March 2016, the mechanism has achieved fast progress, demonstrating LMC speed and LMC efficiency. It has developed a Lancang-Mekong cooperation culture of equality, sincerity, mutual assistance, and affinity.
LMC aims at bolstering the economic and social development of the Sub-regional countries, enhancing the wellbeing of their people, narrowing the development gap among regional countries and supporting ASEAN Community building as well as promoting the implementation of the UN 2030 Agenda for Sustainable Development and advancing South-South cooperation. LMC will be conducted within a framework featuring leaders' guidance, all-round cooperation and broad participation, and follow a government-guided, multiple-participation and project-oriented model, aimed at building a community of shared future of peace and prosperity among Lancang-Mekong Countries and establishing the LMC as an example of a new form of international relations featuring win-win cooperation.